The Suite
24 M2
View of the Kattegat
Private balcony
The hotel's most coveted room (24m2) facing west, with access to a lavish balcony and breathtaking views of the Kattegat Sea.
The balcony is 72m2, of which 48m2 belongs to the suite. The room features a double bed, a desk, an armchair, and a private bathroom and toilet. In the bathroom, you will find luxurious products from Rudolph Care, which are also available for purchase at the hotel. Check-in to the room is available from 3:00 PM, and check-out must be done no later than 11:00 AM.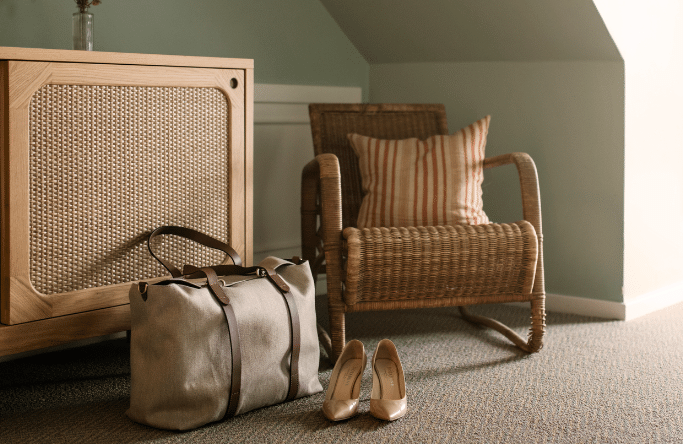 DETAILS
WHAT MAKES IT THE SOURCE OF HELENE
A design experience that is truly personal and curated. With reference from mid-modern Scandinavian designs, mixed with a colonial twist and decadent English eccentricity.